What our students are saying...
I went from a close rate in the 40% to one at about 85%.  I learned how to EASILY train my team to do the same.  I gained confidence and I stopped being the "crazy oil stalker" at parties and walking my kids to school.
This program has changed my life and my team. It's helped me simplify the process of launching new leaders. It's so simple and duplicatable and FUN! I was so overwhelmed with what direction to take my team and then Emerge fell on my lap. I couldn't be more grateful for such a wonderful training and the hands on approach that Emerge brings to us. My team's growth is increasing and many stagnant builders are back in the game!
I stopped spinning my wheels by sampling and following up.  I just focused on setting sales appointments and bringing up the business.  I have launched more people into the business and have a drastically improved personal retention rate.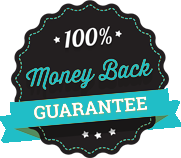 EMAIL:
team@emergesalestraining.com